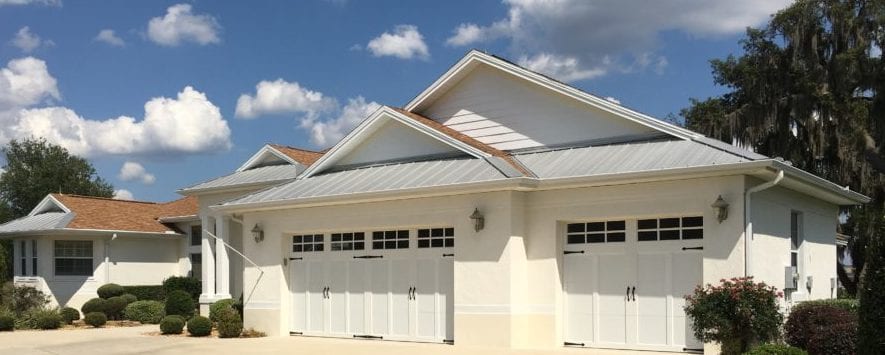 Your property is your #1 investment — and it's our job to make sure that it's getting the best service in The Villages and surrounding areas. We've included a few of our most-asked questions below to give you some background on the solutions we provide. Don't see the answer you need? Just give us a call at 352.603.1284 and we'll get it sorted!
A. Yes. Every service is protected with a $1,000,000 liability policy, a Care Custody and Control policy, and both Commercial Auto and Equipment policies. We care about your peace of mind – and our commitment to safety guarantees that your needs are met.
A. Yes. Our high volume, low pressure washing technique will clean your property with a powerful blend of cleaners. It achieves great results without ever causing damage. This contrasts with pressure washing, which can harm your home or business while it "cleans" it.

A. Hot water is the most effective way to remove grease, oil, and deeply embedded dirt. Just like an automatic car wash and even a dishwasher uses hot water to remove grime, so do we. It's the only way to guarantee a great result.
A.Yes. Our team has the technology to remove virtually any stain from your exterior.
A. No. Whether you're working, golfing, or simply enjoying a sunny Florida day, we don't want your property service to ever hold you back.
A. A couple of days before your appointment, we'll call you with a quick reminder. Before we arrive, you just need to do a few simple things:
Let your neighbors know we are coming, especially if you live in a Courtyard Villa
Leave your gate unlocked
Make sure your outdoor water supply is accessible
Let us know in advance if we need to move furniture or if you have special requests
As for the rest? Don't worry about it – we've got it covered!
A. If you're home, you can give us a check upon the completion of the service. If you aren't home, you can either leave a check for us or we'll follow up with a mailed or emailed invoice.

The Shine On Pressure Washing team is here to serve you. For property service that stands out, reach out today and Get Your Shine On!