Are mold spots, branches, and other debris collecting on your roof? At Shine On Pressure Washing, we offer professional roof cleaning services from the ground. Clean your building and avoid risky situations with our proven solutions.
How Rooftop Cleaning Can Damage Your Roof
Many companies offer high pressure roof cleaning services. Unfortunately, many of them permanently damage your roof. Don't let a company use a power washer to spray your clean your roof, or you may end up with permanent damage.
A rooftop service can also be dangerous for a professional team. Water and soap can make a roof extremely slippery. If a contractor is injured on your property, they need to have specialty roof cleaning insurance, or they may not be fully covered.
Performing these services from the ground allows our skilled team to make quick work of a dirty roof. Refresh your roof without risking the safety of your property or professional team.
Our Florida weather, with all it's wonderful heat, also brings with it daily showers and constant humidity. The bacteria that grow on roof surfaces thrive in this environment. In addition, branches, dirt, and fallen leaves can cause mold and mildew to grow. All that contamination can reduce the lifespan of your roof.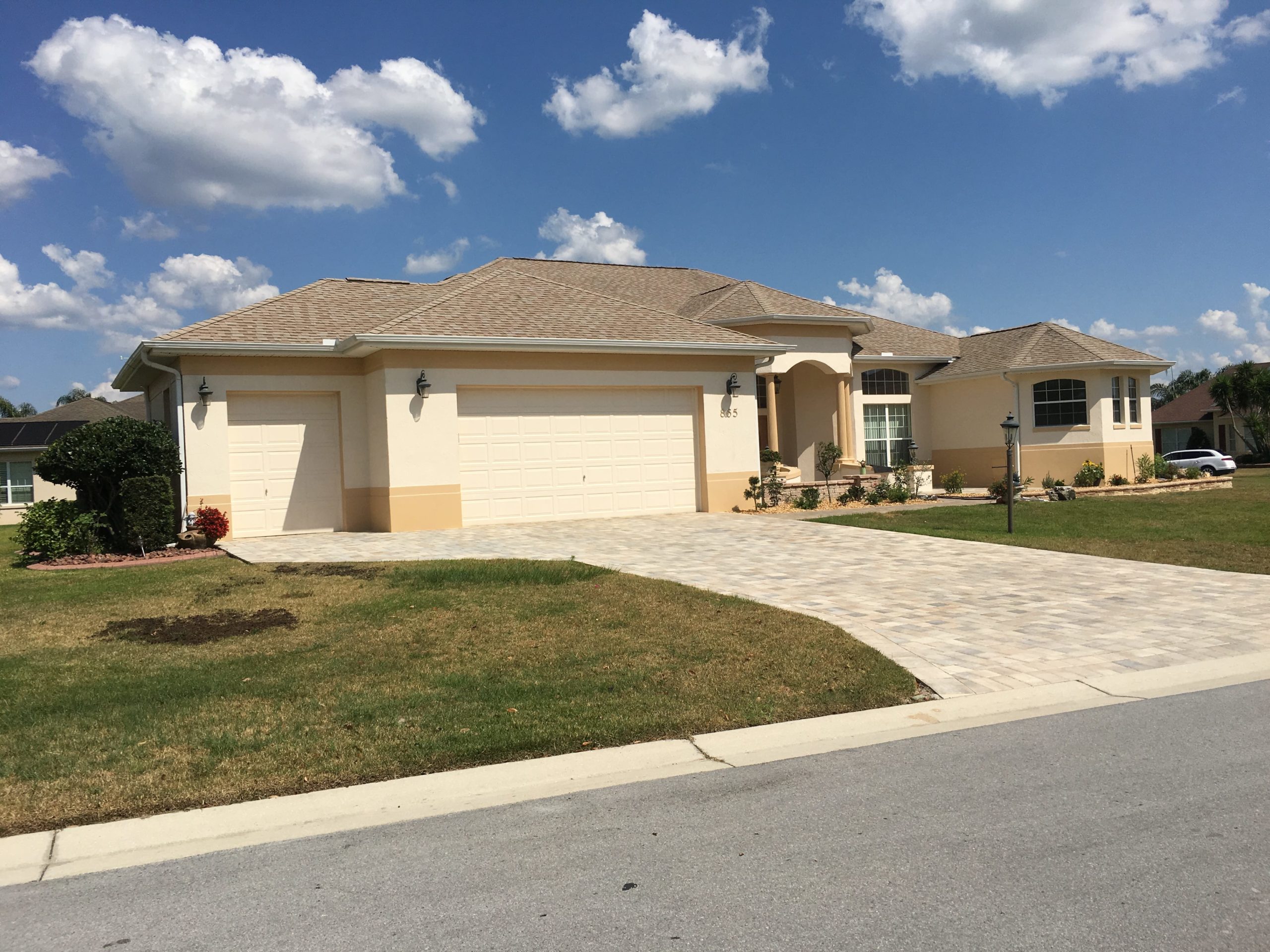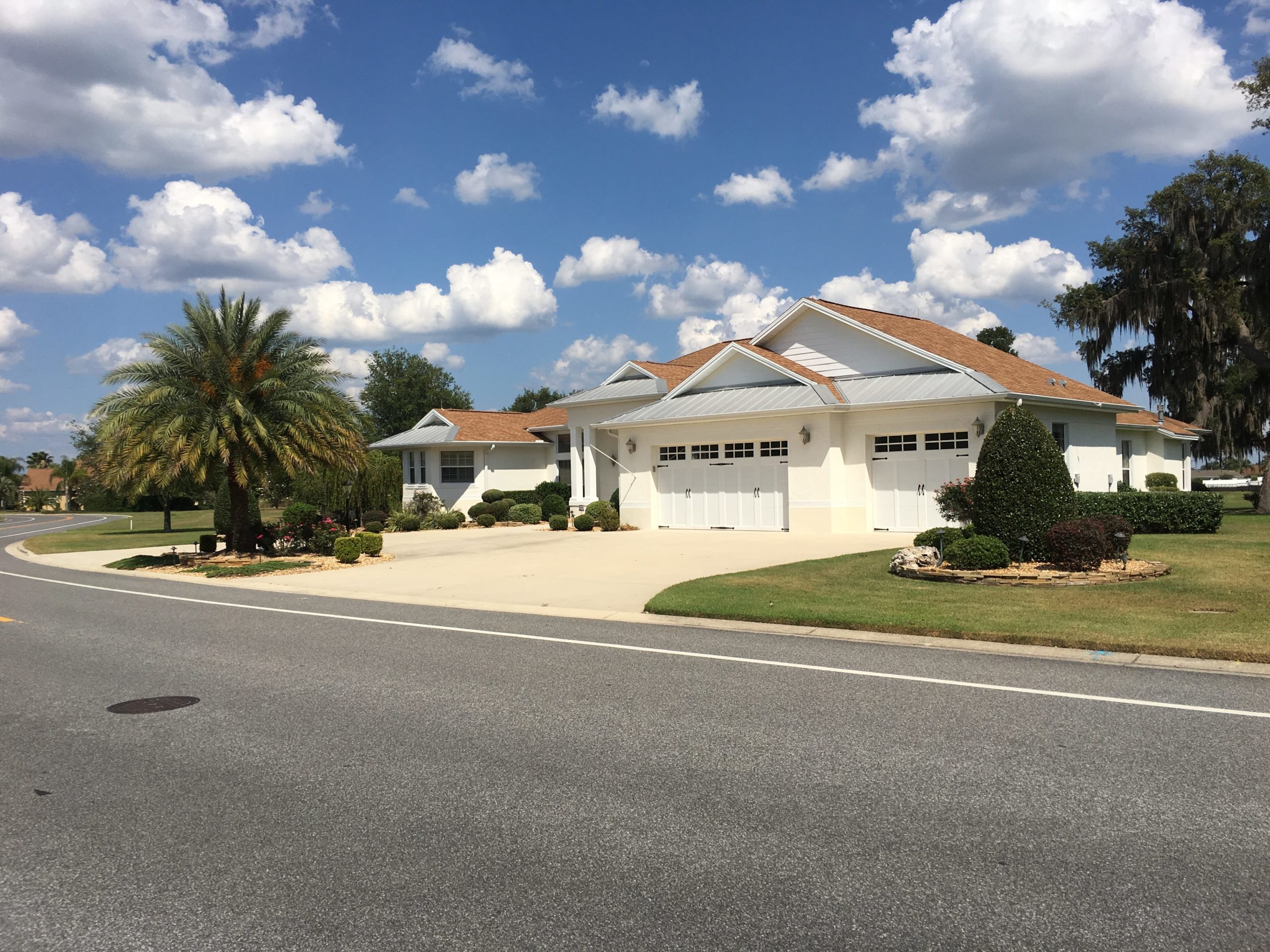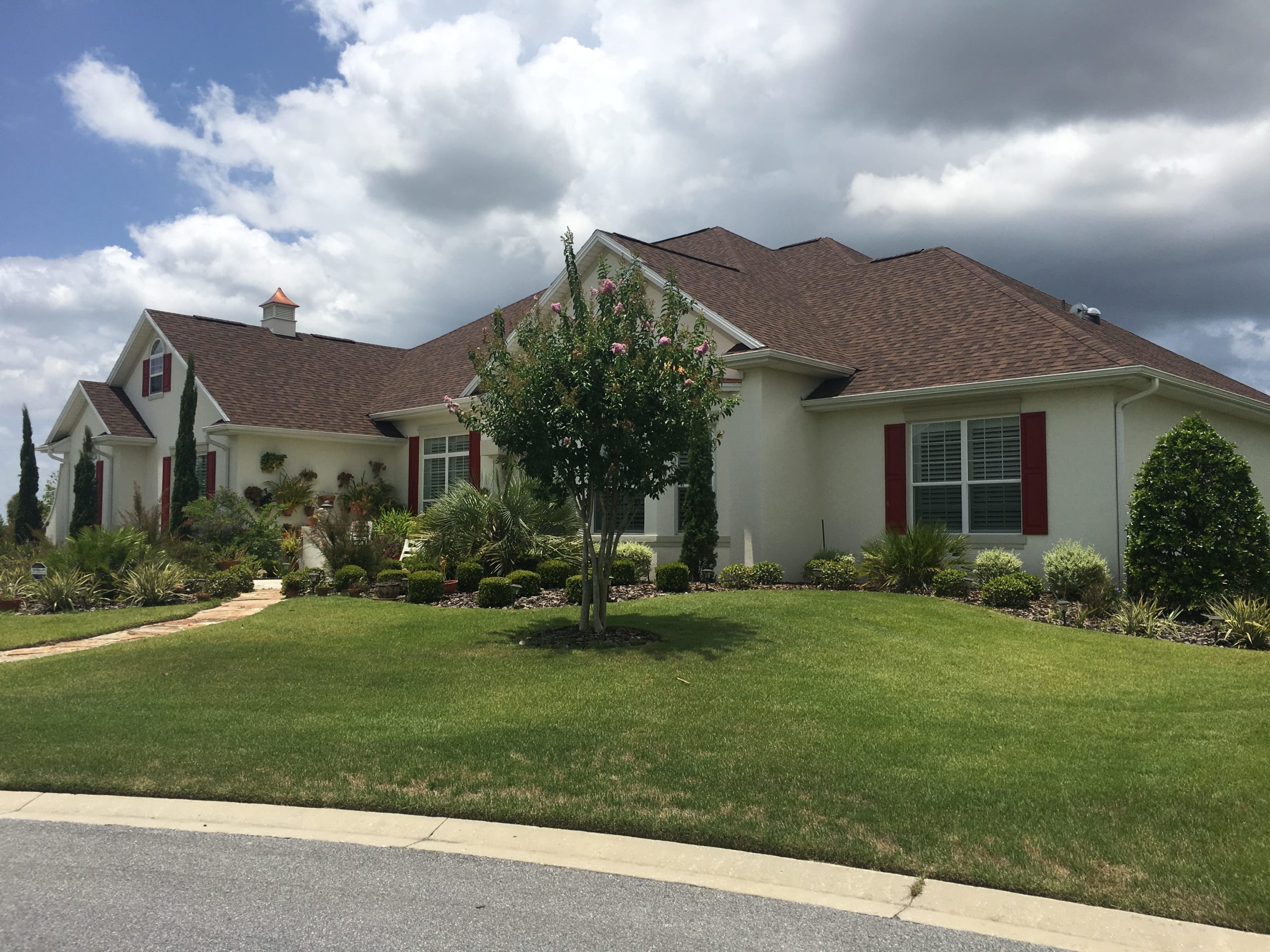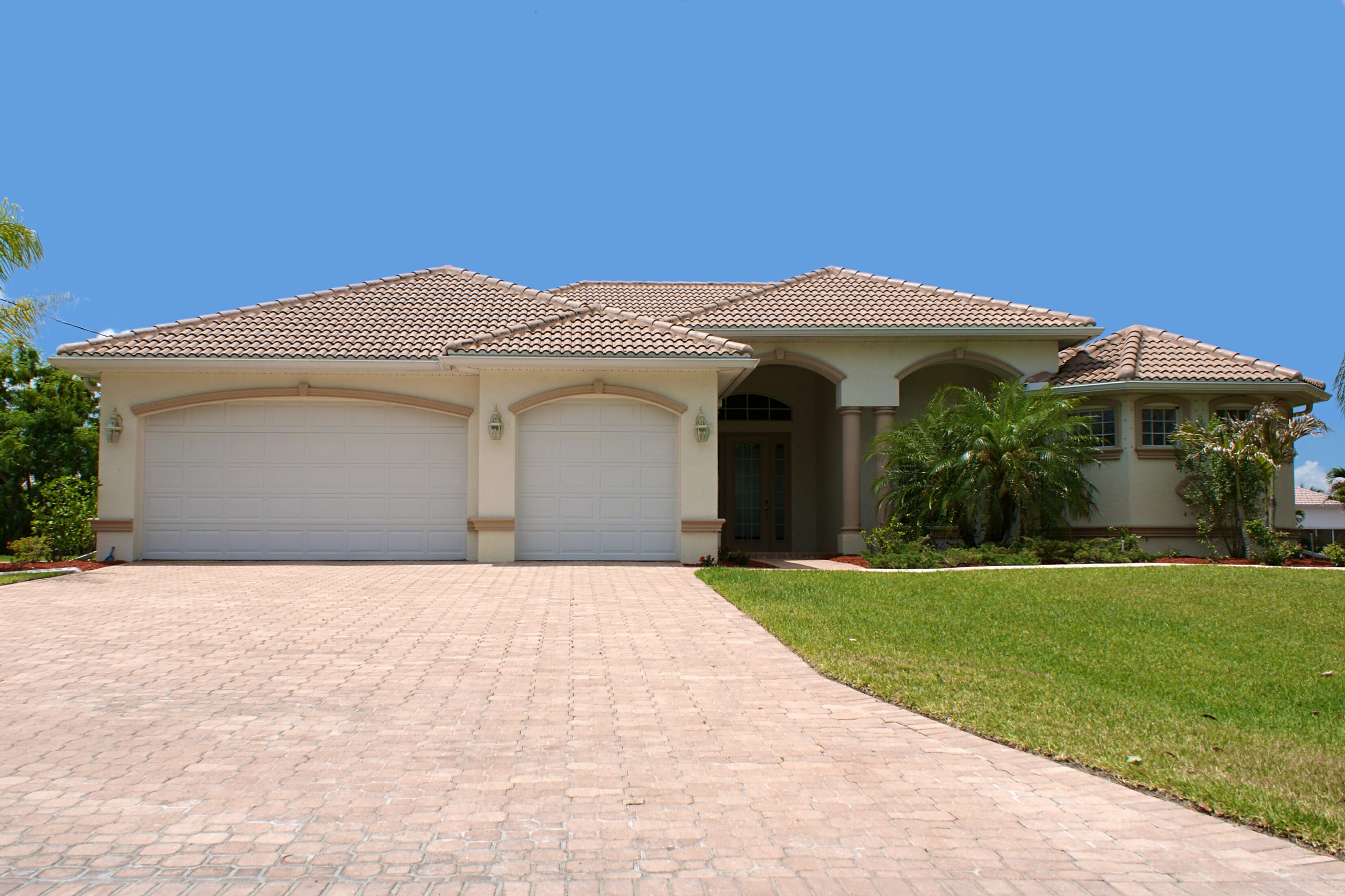 How Soft Washing Restores Your Home
Clean your shingles the safe way with Shine On. We proudly serve our local community in The Villages, Florida and the surrounding area with roof cleaning from the ground. We're proud to offer the following services for an efficient process:
We start with a soft wash technique that can clean your roof without setting foot on them. This prevents damage from foot traffic and ensures a safe experience for our team. Soft washing uses a blend of powerful cleaners to effectively remove mold, mildew, and dirt.
Don't settle for a simple roof cleaning. Choose Shine On to clean your windows, sidewalks, driveway, siding, and many other surfaces. Our dedicated team can handle a number of tasks, so you can enjoy your free time without a laundry list of cleaning projects.
After your first cleaning, we can recommend a maintenance schedule to keep your home beautiful. Whether you schedule yearly cleaning or more frequent services, you can trust this maintenance task with the team at Shine On.
Clean your roof, don't damage it, with Shine On. Request a free estimate to discover how a dedicated cleaning team can make quick work of routine maintenance and major cleaning services. Trust our talented team for your residential or commercial tasks today.